Before you embark on a digital marketing campaign to boost your rankings and your organic traffic, you need a solid site that will actually convert that traffic to viable leads. Why? Because more real leads will result in more sales. You can have an incredible marketing campaign with lots of traffic, but without the right design, the traffic simply won't convert to sales. We've scraped the web to find various small business sites with designs that convert traffic well, in order to bring you this list of tips for your own web design. These sites employ principles that we always implement when doing design work for our customers:
Make it Mobile Optimized
Last year, Google announced that more people in the U.S. are now searching from their mobile devices than they are from computers. That means, when people are looking for local businesses, they're opening Safari or another browser on their smartphone and tablets to do their research. With the uptick in mobile usage, in 2015, Google added mobile optimization as a ranking factor in search results, which means that mobile optimization is a must not only for conversions, but for your SEO strategy too.
What exactly does it mean to be mobile-friendly? It means that your site needs to be optimized to fit a range of screen sizes, which includes more compact iPhones and tablets. A well-optimized site, like this one from Apple Moving San Antonio, has coding that adjusts the site to fit on any size screen. Try opening the site on both desktop and mobile to see the difference for yourself or look at the screen shots below.
So how do you achieve mobile optimization? Here's a helpful resource.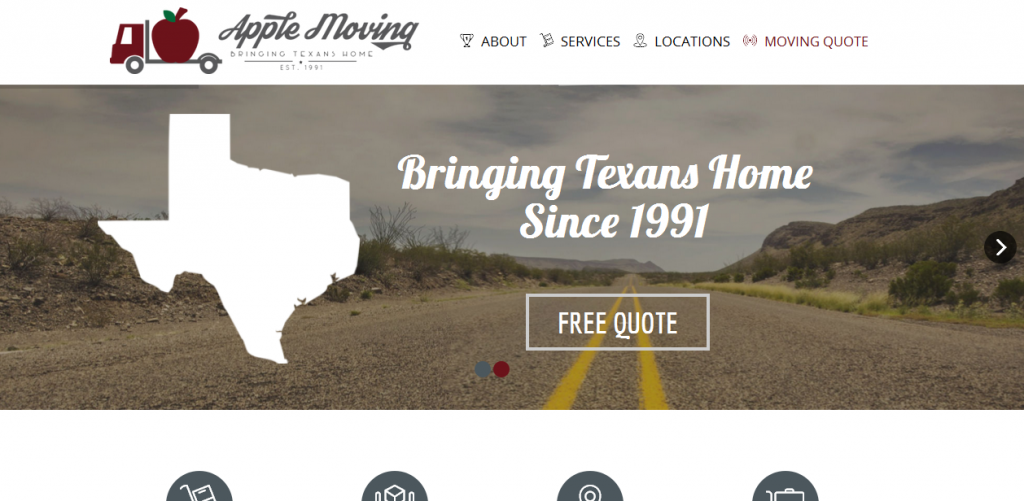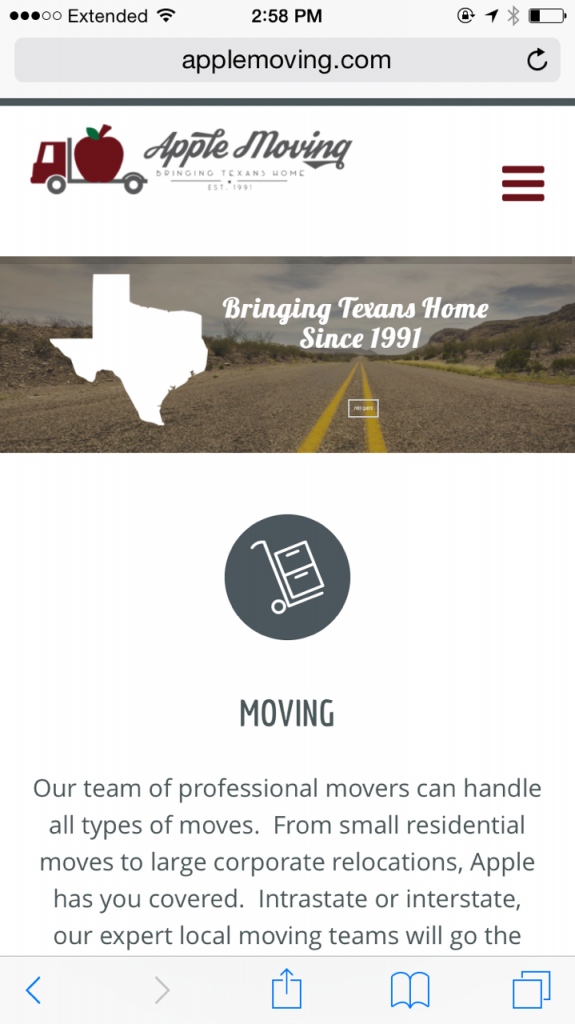 Test the Speed
Based on statistics published by Hosting Facts, the U.S. ecommerce market loses more than $500 billion to slow loading sites annually. That's because, according to Kissmetrics, a 1 second delay can result in a 7% loss in conversions. In today's fast paced world, people need information as soon as possible; they don't have time to sit around waiting for a site to load.
To test your site's speed, visit tools.pingdom.com, which offers a free website speed test. It will show you the average load time, how your site compares with other sites, and give you insights for performance improvements.
Establish Your Purpose Quickly
It takes a user a matter of seconds to determine whether or not they think your site has what they are looking for. To maximize your chances of conversion, you need to quickly and prominently describe to users what unique service you provide. For example, San Francisco's Alt School, makes it pretty clear what it is they do with their eye-catching intro "School, reimagined". These two words sum up what they are all about, which is uprooting the traditional education system. Users can immediately know if this is the site they are looking for.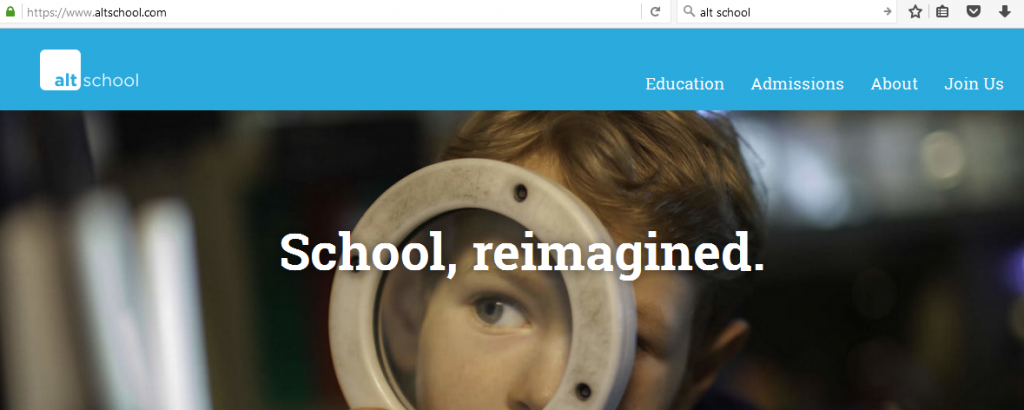 Make Contact Easy
If you're offering the product or service that users are looking for, the next thing they'll want to do is contact you so they can ask more questions or purchase what you're selling. A local business site should have:
Phone Number: This should be prominently displayed near the top of your landing page, making it especially easy for mobile users to see it, click, and call.
Contact Form: Make it easy for users to contact you with questions by adding a simple contact form to your homepage. This is especially important if your phone lines are busy or people are trying to contact you after hours.
Address: Add your address where it can easily be seen and consider adding a Google map to make it easier for people to get directions to your storefront.
Chat Widget: Adding a chat widget enables your sales representatives to address questions from multiple customers at the same time, plus it may entice customers who wouldn't otherwise pick up the phone.
Here's a great example of a site that makes customer contact easy: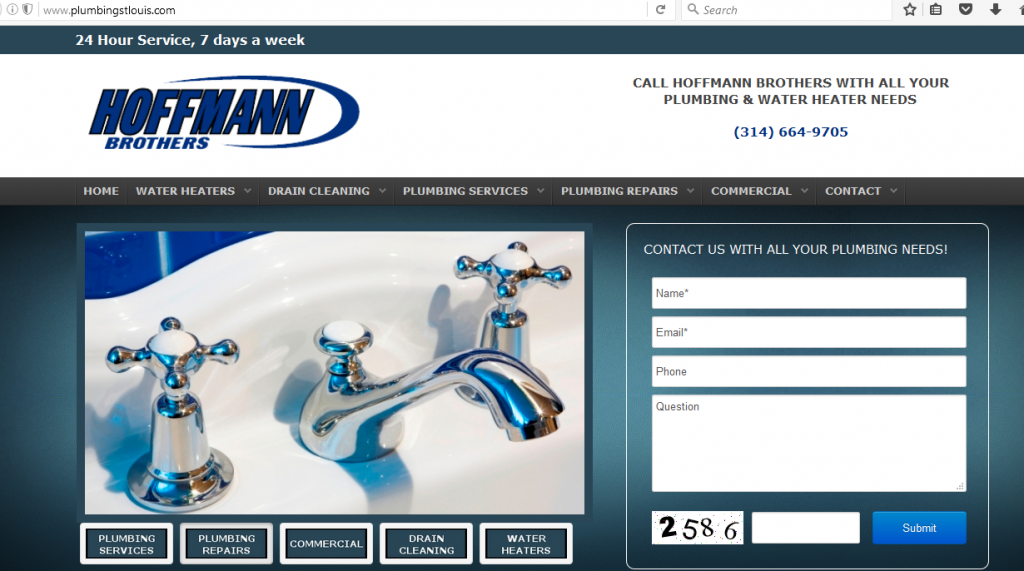 Give Users a "Call to Action"
Giving the user a clear "Call to Action" helps users to overcome any questions or obstacles that are hindering them from making a purchase. In a study performed by HubSpot, one company was able to boost its conversions by 106% by making a few simple tweaks. One of these was adding a clear and prominent call to action button that simply said "DOWNLOAD WHITEPAPER" in all caps, with a red background. This button made it easy for users to know exactly where to click and what the result would be. Here's a list of other popular call to action taglines:
Instant Free Quote
Download Now – Free
Order Today – FREE SHIPPING
Get Quote